Evaluation of the Knowledge and Practices About Drug Prescribing and Adverse Reaction Reporting Among Turkish Dentists

Abstract views: 98 /

PDF downloads: 25
Keywords:
Prescribing, Adverse drug reactions, Dentists, Hospital, Oral health, Survey
Abstract
Introduction: The purpose of this study was to assess dental care professionals' drug prescription knowledge, practices, and reporting of adverse drug reactions (ADRs).
Methods: A cross-sectional exploratory study was conducted by using a face-to-face survey administered to a sample of dentists from tertiary care hospitals in Adana, Türkiye. A questionnaire consisted of six sections with closed-ended items including sociodemographic characteristics, knowledge about drugs, patient history information, counseling practices during prescribing, source of information and ADR reporting.
Results: The study included 180 dentists, with a 95.3% response rate. More than half of the dentists (50.6%) stated their level of knowledge about drug price/cost as low. Most of the dentists (50.6%;n=91) claimed that they never/rarely asked about health insurance during patient history information. Moreover, most of the participants reported that they never/rarely and sometimes counsel the patients regarding drug mechanism of action, side effects of the drug, interaction of prescribed drug with other drugs/nutrients. It was determined that the dentists learned about the drugs from Vademecum (Turkish Medication Guidebook: 70%;n=126)  and the internet (55%;n=99). A higher proportion (85.5%) of the dentists indicated that they did not report ADR during their clinical practice.
Conclusion: This study showed a general improvement in dentists prescribing knowledge and practices, although they reported some lack of knowledge regarding drug cost, discussion about the possible side effect of a drug/interaction with other drugs/nutrients with patients and under-reporting of ADRs. Periodic education and training for dentists are critical to overcoming any problem related to prescribing errors and potential ADRs.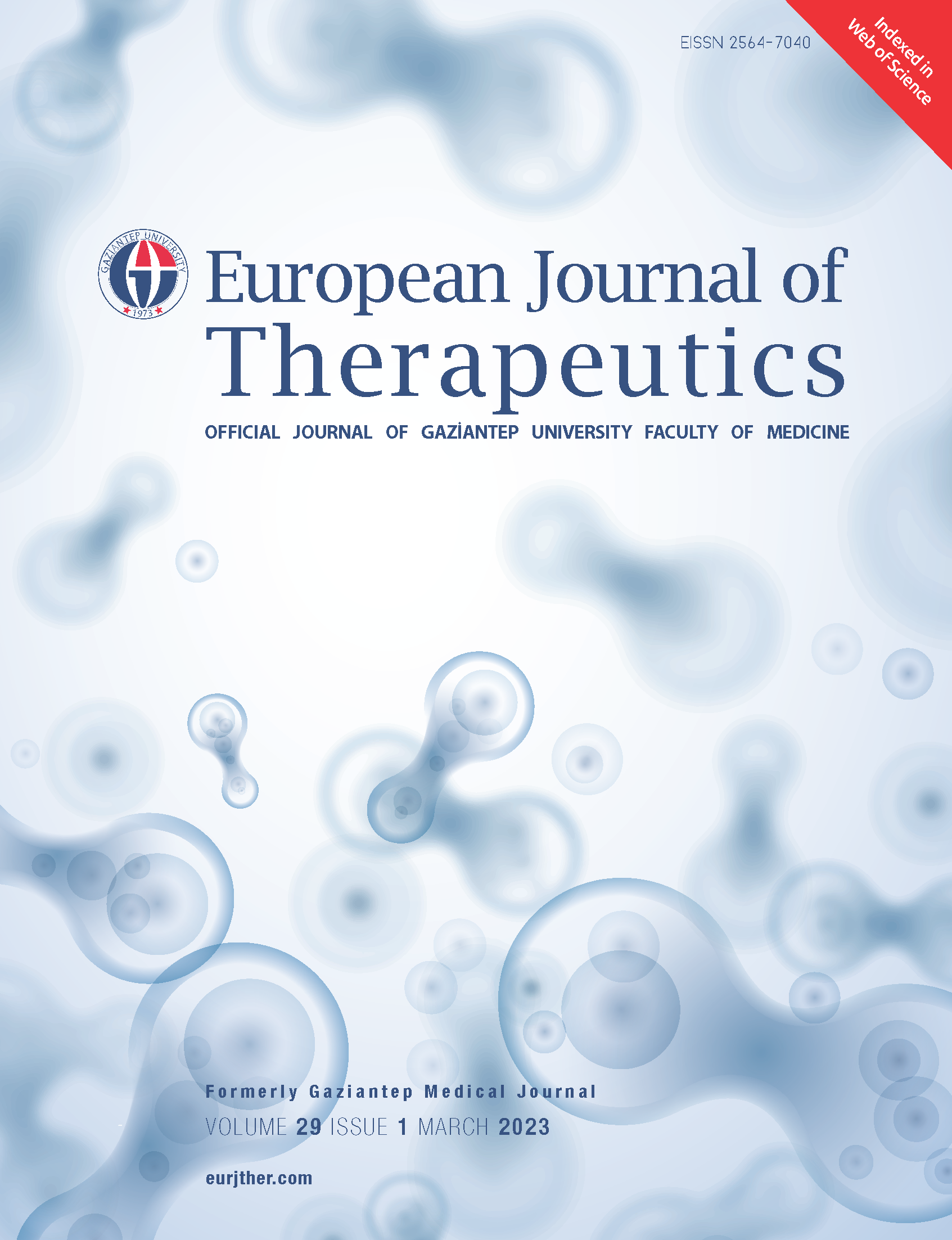 Downloads
How to Cite
(1)
Kıroğlu, O.; Khan, Z.; Berktaş, F.; Öz, E.; Ünal , İlker; Karatas, Y. Evaluation of the Knowledge and Practices About Drug Prescribing and Adverse Reaction Reporting Among Turkish Dentists. Eur J Ther 2023, 29, 74-80.
Section
Original Articles
License
Copyright (c) 2023 European Journal of Therapeutics
This work is licensed under a Creative Commons Attribution-NonCommercial 4.0 International License.
The content of this journal is licensed under a Creative Commons Attribution-NonCommercial 4.0 International License.