The Rise of Fake and Clone Journals in Medical Sciences: A Threat to Research Integrity

Abstract views: 151 /

PDF downloads: 70
Keywords:
Clone journals, fake journals, publications, research, indexing
Abstract
Open-access publishing has made research sharing and access easier, but it has also led to the proliferation of deceitful journals that exploit the author-pay model, endangering research integrity. These journals appear trustworthy, claim high impact factors, but lack review information and editorial board details. Identifying fake journals is challenging, but researchers can use indicators like thorough website examination, searching for additional contact information, and verifying indexing in reputable databases. Clone journals are fraudulent replicas of authentic ones that deceive authors and readers with identical names, logos, and designs. They lack peer reviews and publish flawed or deceitful research. Medical research is particularly vulnerable, with even prominent journals falling victim. Fake and cloned journals misguide researchers, clinicians, and policymakers, harming public health and undermining genuine research credibility. To protect valuable findings, researchers must stay vigilant, evaluate journals carefully, and choose reputable ones with rigorous peer-review processes and high impact factors. By doing so, researchers ensure comprehensive evaluation and contribute to medical science advancement. Addressing the issue requires collective attention from researchers, publishers, and policymakers, preserving research integrity and public well-being.
References
Kert S, Švab I (2021). Predatory Journals, Fake Conferences and Misleading Social Media: The Dark Side of Medical Information. Zdr Varst. 60(2):79-81. https://doi.org/10.2478/sjph-2021-0012
Asim Z, Sorooshian S (2020). Clone journals: a threat to medical research. Sao Paulo Med J. 137(6):550-551. https://doi.org/10.1590/1516-3180.2018.0370160919
Ferris LE, Winker MA (2017). Ethical issues in publishing in predatory journals. Biochemia Medica. 27(2):279-284. https://doi.org/10.11613/BM.2017.030
Khedkar EB, Kumar A, Ingle A, Khaire R, Paliwal JM, Bagul D, et al. (2022). Study of the Causes and Consequences of Cloned Journal Publications. Pub Res Q. 38(3):558-572. https://doi.org/10.1007/s12109-022-09907-z
Forero DA, Oermann MH, Manca A, Deriu F, Mendieta-Zerón H, Dadkhah M, et al. (2020). Negative Effects of "Predatory" Journals on Global Health Research. Ann Glob Health. 84(4):584-589. https://doi.org/10.29024/aogh.2389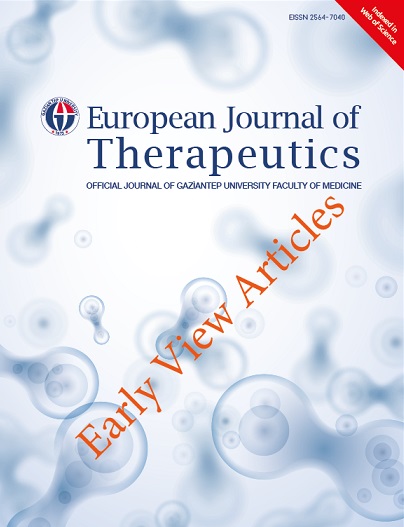 Downloads
How to Cite
Naqvi, W. M. (2023). The Rise of Fake and Clone Journals in Medical Sciences: A Threat to Research Integrity. European Journal of Therapeutics, e14-e15. https://doi.org/10.58600/eurjther1665
License
Copyright (c) 2023 European Journal of Therapeutics
This work is licensed under a Creative Commons Attribution-NonCommercial 4.0 International License.
The content of this journal is licensed under a Creative Commons Attribution-NonCommercial 4.0 International License.