Cryptococcal Meningitis in a Human Immunodeficiency Virus Sero-positive Patient: A Case Study

Abstract views: 66 /

PDF downloads: 31
Keywords:
cryptococcal meningitis, human immunodeficiency virus, cerebrospinal fluid, central nervous system, gram staining
Abstract
A 42-year-old female patient was admitted to the hospital with moderate-grade fever, severe headache, loss of appetite, and sore throat. She was suspected of Meningitis and her CSF sample was sent to the Laboratory for Microbiological Examination. The CSF sample obtained showed the presence of Capsulated budding yeast cells on India Ink Examination and Cryptococcus neoformans was isolated on SDA culture. The patient was recently diagnosed as HIV-Sero Positive and was immunocompromised leading to acquiring Cryptococcal meningitis. The lack of awareness of HIV-AIDS and delayed diagnosis of Cryptococcal meningitis led to a poor prognosis. Early diagnosis of HIV and timely treatment can improve the prognosis of the disease.
References
Williamson PR, Jarvis JN, Panackal AA, Fisher MC, Molloy SF, Loyse A, Harrison TS (2017) Cryptococcal Meningitis: Epidemiology, Immunology, Diagnosis and Therapy. Nat Rev Neurol. 13(1):13–24. https://doi.org/10.1038/nrneurol.2016.167
Kumar S, Wanchu A, Chakrabarti A, Sharma A, Bambery P, Singh S (2008) Cryptococcal Meningitis in HIV Infected: Experience from a North Indian Tertiary Center. Neurol India. 56(4):444–9. https://doi.org/10.4103/0028-3886.44823
Patel AK, Patel KK, Ranjan R, Shah S, Patel JK (2010) Management of Cryptococcal Meningitis in HIV-infected Patients: Experience from Western India. Indian J Sex Transm Dis AIDS. 31(1):22. https://doi.org/10.4103/2589-0557.68996
Bicanic T, Harrison TS (2004) Cryptococcal Meningitis. Br Med Bull. 72:99–118. https://doi.org/10.1093/bmb/ldh043.
Wu L, Xiao J, Song Y, Gao G, Zhao H (2020) The Clinical Characteristics and Outcome of Cryptococcal Meningitis with AIDS in a Tertiary Hospital in China: An Observational Cohort Study. BMC Infect Dis. 20:912. https://doi.org/10.1186/s12879-020-05661-9.
Jha A, Adhikari S, Sigdel KR, Paudyal B, Basnyat B, Kayastha G, Pradhan S, Risal U, Poudal J (2019) Case Report: Cryptococcal Meningitis in an Apparently Immunocompetent patient in Nepal - Challenges in Diagnosis and Treatment. Wellcome Open Res. 4:55. https://doi.org/10.12688/wellcomeopenres.15187.2
Banukumar S, Kannan I (2015) A Case of Cryptococcal Meningitis in Hiv positive patient in A Tertiary Care Hospital in Kancheepurum District, Tamilnadu, India. International Journal of Medical Research and Review. 3(2):250–3. https://doi.org/10.17511/ijmrr.2015.i2.044
Abassi M, Boulware DR, Rhein J (2015) Cryptococcal Meningitis: Diagnosis and Management Update. Curr Trop Med Rep. 2(2):90–9. https://doi.org/10.1007/s40475-015-0046-y
Manosuthi W, Sungkanuparph S, Thongyen S, Chumpathat N, Eampokalap B, Thawornwan U, Eampokalap B, Chaovavanich A, Reller LB, Jarvis WR, Hall GS, Procop GW (2006) Antifungal Susceptibilities of Cryptococcus Neoformans Cerebrospinal Fluid Isolates and Clinical Outcomes of Cryptococcal Meningitis in HIV-infected Patients with/without Fluconazole Prophylaxis. J Med Assoc Thai. 89(6):795–802. https://doi.org/10.3201/eid1001.020779
Troncoso A, Fumagalli J, Shinzato R, Gulotta H, Toller M, Bava J (2002) CNS Cryptococcoma in an HIV-positive Patient. J Int Assoc Physicians AIDS Care (Chic). 1(4):131–3. https://doi.org/10.1177/154510970200100404
Xiao J, Gao G, Li Y, Li Y, Zhang W, Tian Y, Huang Y, Su W, Han N, Yang D, Zhao H (2013) Spectrums of Opportunistic Infections and Malignancies in HIV-Infected Patients in Tertiary Care Hospital, China. 8: e75915. https://doi.org/10.1371/journal.pone.0075915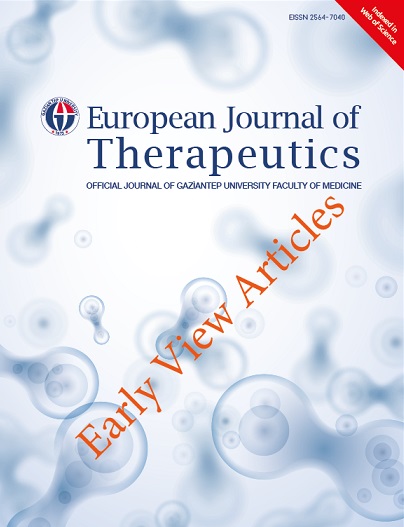 Downloads
How to Cite
Srinivasan, J., Neha Singh, Anam, N., Snehal Wagh, & Shubhangi Sharma. (2023). Cryptococcal Meningitis in a Human Immunodeficiency Virus Sero-positive Patient: A Case Study. European Journal of Therapeutics. https://doi.org/10.58600/eurjther1657
License
Copyright (c) 2023 European Journal of Therapeutics
This work is licensed under a Creative Commons Attribution-NonCommercial 4.0 International License.
The content of this journal is licensed under a Creative Commons Attribution-NonCommercial 4.0 International License.