Effect Mechanism Of Immunosupressive Drugs

Abstract views: 18 /

PDF downloads: 15
Keywords:
Organ transplantation, Immunosuppressive therapy
Abstract
Effective immunosuppression is a key to successful organ transplantation. This study will provide an overview of different immunosuppressive agents used in solid organ transplantation. An increasing number of immunosuppressive agents are available and these agents target different steps of the immunological response to an allograft. These immunosuppressive agents are steroids, anti- proliferative agents (azathioprine and mycophenolate), calcineurin inhibitors (cyclosporine and tacrolimus), TOR inhibitors (sirolimus and everolimus), polyclonal and monoclonal antibody preparations.
References
First MR. Immunsupressive agents and their actions. Transplant Proc. 2002:34;1369-71.
Calne RY. The development of immunosuppressive therapy. Transplant Proc. 1981:13;44-9.
Kuby J. Transplantation immunology. In: Kuby J. eds. Immunology. 3rd ed. New York. W.H. Freeman Company, 1997.p.563-566.
Titiz I. Immunsupression. In: Titiz I. eds. Transplantation immunology.2nd ed. İstanbul, 2003:p. 33-53.
Türkmen A. Immunsuppressive therapy approach in renal transplantation.Türkiye Klinikleri Nefroloji. 2003:1;30- 4.
Goodwin JS. Anti inflammatory drugs. In: Stites DP, Terr AI eds. Basic and clinical immunology. 7th ed.:Lebanon and California. 1991:p. 786-794.
Peakman M, Vergani D. Transplantation. In: Peakman M., Vergani D. eds. Basic and clinical immunology.1.st ed. Hurchill Livingston, 1997:p. 147-162.
Pitzalis C, Pipitone N, Bajocchi G, Hall M. Corticosteroids inhibit lymphocyte binding to endothelium and intercellular adhesion: an additional mechanism for their anti- inflammatory and immunosuppressive effect. J Immunol. 1997:158;5007-16.
Martfn-DP, Blanes M, Fortun J. Immunosuppression and infection in transplant recipients. Enferm Infec Microbiol Clin. 2007:25(2);143-54.
Taylor AL, Watson CJE, Bradley JA. Immunosupressive agents in solid organ transplantation: Mechanism of action and therapeutic efficacy. Crit Rev Oncol Hematol. 2005;7:23-46.
Kaya SA, Çiftçi HŞ, Ayna TK, Gürtekin M, Çarin M. The assesment of different dilutions in the determination of the C2 level. Turkish Journal of Immunology. 2003;8(1- 2):39-43.
Çiftçi HŞ, Kaya AS, Gürtekin M, Aydın F, Çarin M. [Combination of cyclosporine and tacrolimus effect on lymphocyte proliferation]. 8. Ulusal Tıbbi Biyoloji kongresi, 2003: 14 -17 Ekim, sayfa 135.
Ayna TK, Aydın F, Beşışık S, Çarin M. Effect of immunsupressive drugs in modified MLC with activated IL-2. İstanbul Tıp Fakültesi Dergisi. 2001:64;243-248.
Levy G, Burra P, Cavallari A, Duvoux C. Improved clinical outcomes for liver transplant recipients using cyclosporine monitoring based on 2-hr post-dose levels (C2).Transplantation. 2002:27;953-9.
Schütz E, Svinarov D, Shipkova M, Niedmann PD. Cyclosporin whole blood immunoassays (AxSYM, CEDIA, and Emit): a critical overview of performance characteristics and comparison with HPLC. Clin Chem. 1998:44;2158-64.
Sawada S, Suzuki G, Kawase Y, Takaku F. Novel immunosuppressive agent, FK506. In vitro effects on the cloned T cell activation. J Immunol. 1987:139;1797- 803.
Tanaka H, Kuroda A, Marusawa H, Hashimoto M. Physicochemical properties of FK-506, a novel immunosuppressant isolated from Streptomyces tsukubaensis. Transplant Proc. 1987:19;11-6.
Inagaki K, Fukuda Y, Sumimoto K, Matsuno K. Effects of FK506 and 15-deoxyspergualin in rat orthotopic liver transplantation. Transplant Proc. 1989:21;1069-71.
Iwasaki K, Shiraga T, Matsuda H, Nagase K. Further metabolism of FK506 (TACrolimus). Identification and biological activities of the metabolites oxidized at multiple sites of FK506. Drug Metab Dispos. 1995:23;28-34.
Ayna TK, Çiftçi HŞ, Diler AS, Tozkır H. Comparison of EMIT and MEIA assay for whole blood Tacrolimus determination. 19th European Immunogenetics & Histocompatibility Conference, İstanbul. 2005:209.
Beysens AJ, Wijnen RM, Beuman GH. FK 506: monitoring in plasma or in whole blood. Transplant Proc. 1991:23;2745-7.
Çiftçi HŞ, Diler AS, Ayna TK, Tozkır H. Factors effecting blood Tacrolimus levels measured by MEIA in transplant patients. 19th European Immunogenetics & Histocompatibility Conference, İstanbul. 2005:207.
Henry ML. Cyclosporine and Tacrolimus (Fk-506): A comparison of efficacy and safety profiles. Clin Transpl. 1999:24;517-20.
Allison AC. Eugui EM. Preferential supression of lymphocyte proliferation by mycophenolic acid and predicted long term effects of mycophenolate mofetil in transplantation. Transplant Proc. 1994:26;3205-10.
Kelly PA, Gruber SA, Behbod F, Kahan BD. Sirolimus, a new, potent immunosuppressive agent. Pharmacotherapy. 1997:17;1148-56.
Martel RR, Klicius J, Galet S. Inhibition of the immune response by rapamycin, a new antifungal antibiotic. Can J Physiol Pharmacol. 1977:55;48-51.
Lampen A, Zhang Y, Hackbarth I, Benet LZ. Metabolism and transport of the macrolide immunosuppressant sirolimus in the small intestine. J Pharmacol Exp Ther. 1998:285;1104-12.
Ayna TK, Çiftçi HŞ, Tozkır H, Diler AS, Gürtekin M, Çarin M. Whole blood sirolimus levels comperation with HPLC and MEIA methods. IX. Ulusal Tıbbi Biyoloji Kongresi, 2005; Manisa, 24-27 Kasım.
Neumayer HH. Introducing everolimus (Certican) in organ transplantation: an overview of preclinical and early clinical developments. Transplantation. 2005:15;72- 5.
Taniguchi Y, Frickhofen N, Raghavachar A. Antilymphocyte immunoglobulins stimulate peripheral blood lymphocytes to proliferate and release lymphokines. Eur J Haematol. 1990:44;244-51.
Merion RM, Howell T, Bromberg JS. Partial T-cell activation and anergy induction by polyclonal antithymocyte globulin. Transplantation. 1998:65;1481- 9.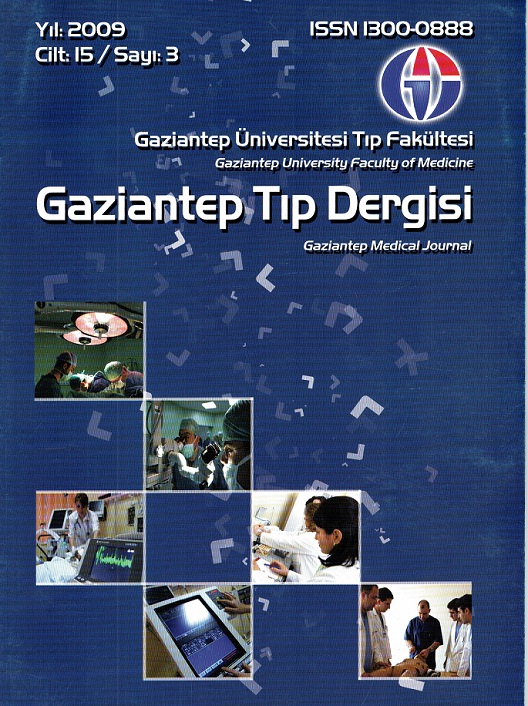 Downloads
How to Cite
Kılıçaslan AYNA, T., Şentürk ÇİFTÇİ, H., TOZKIR, H., GÜRTEKİN, M., & ÇARİN, M. (2009). Effect Mechanism Of Immunosupressive Drugs. European Journal of Therapeutics, 15(3), 42–47. https://doi.org/10.58600/eurjther.2009-15-3-1390-arch
License
Copyright (c) 2023 European Journal of Therapeutics
This work is licensed under a Creative Commons Attribution-NonCommercial 4.0 International License.
The content of this journal is licensed under a Creative Commons Attribution-NonCommercial 4.0 International License.