Combination Therapy With Sympathetic Ganglion Blockade And Amitriptyline in A Hyperhidrosis Case

Abstract views: 28 /

PDF downloads: 20
Keywords:
Hyperhidrosis, Stellate ganglion blockade, Antidepressant agents, Tricyclic
Abstract
Palmar hyperhidrosis is a disease characterised with excessive sweating of the hands that can be seen in every decade and can have negative effects on quality of life.Treatment for palmar hyperhidrosis is not easy and several methods are used. Treatment options include topical and systemic agents, iontophoresis, botulinum toxin injections, surgery, and sympathectomy with chemicals or radiofrequency. In this article we presented a palmar hyperhidrosis case treated by oral amitriptyline and sympathetic ganglion blockade with a local anaesthetic implying that this technique is effective and tolerable.
References
Wali MA. Early experience with thoracoscopic sympathectomy for palmar hyperhidrosis. Ann Thorac Cardiovasc Surg. 2003;9:351-354.
Horma Babana H, Lucas A, Marin F, Duvauferrier R, Rolland Y. Evaluation of the efficacy of CT guided thoracic sympatholysis to treat palmar hyperhidrosis. J Radiol. 2004;85:21-24.
Champion RH. Disorders of sweat glands. In: Champion RH, Burton JL, Burns DA, Breathnach SM, eds. Textbook of Dermatology, 6th ed. 0xford. Blackwell Science. 1998:1985-2002.
Sato K, Kang VVH, Saga K, Sato KT. Biology of sweat glands and their disorders. I. Normal sweat gland function. J Am Acad Dermatol. 1989;20:537-563.
Vadoud-Seyedi J. Treatment of plantar hyperhidrosis with botulinum toxin type A. Int J Dermatol. 2004;43:969- 971.
Haider A, Solish N. Focal hyperhidrosis: diagnosis and management. CMAJ. 2005;172:69-75.
Hashmonai M, Assalia A, Kopelman D. Thoracoscopic sympathectomy for palmar hyperhidrosis. Ablate or resect? Surg Endosc. 2001; 15: 435-441.
Wilkinson HA. Percutaneous radiofrequency upper thoracic sympathectomy. Neurosurgery. 1996;38:715- 725.
Rauck R.Sympathetic Nerve Blocks: Nead, Neck and Trunk In:Raj PP ed. Practical Management of Pain. 3rd ed. Missouri: Mosby Inc. 2000;651-682.
Brown DL. Stellate Block. Brown DL, ed. Atlas of Regional Anesthesia, 2nd ed. Philadelphia: W.B. Saunders Company. 1999;187-193.
Karakurum G, Pirbudak L, 0ner U, Gulec A, Karadasli H, Satana T. Sympathetic blockade and amitriptyline in the treatment of reflex sympathetic dystrophy. Int J Clin Pract. 2003;57:585-587.
Erdine S. Sympathetic blocks of the head and neck. Raj PP, Lou L, Erdine S, Staats PS, Waldman SD, Racz G, et al. (eds) interventional pain management image- guided procedures (2nd ed). Philadelphia, Saunders Elsevier, 2008;7:108-126.
Manusov EG, Nadeau MT. Hyperhidrosis: A Management Dilemma. J Fam Prac. 1989;28:412-415.
Swartling C, Naver H, Lindberg M. Botulinum A toxin improves life quality in severe primary focal hyperhidrosis. Eur J Neur. 2001;8:247-252.
Schnider P, Binder M, Kittler H, Dirner P, Storkel D, Wolff K. A randomized, double-blind, placebo-controlled trial of botulinum toxin for severe axillary hyperhidrosis. Br J Dermatol. 1999;140:677-680.
Herbst F, Plas EG, Fugger R, Fritsch A. Endoscopic thoracic sympathectomy for primary hyperhidrosis of the upper limbs. A critical analysis and long-term results of 480 operations. Ann Surg. 1994;220:86-90.
Ergin A, Yegül MI. Can Radiofrequency Thermocoagulation of Thoracal Sympathetic Ganglion be Useful in Hyperhidrosis Treatment? (Presentation of Two Cases). Gulhane Medical Journal. 2006;48:48-49.
Aşık ZS, 0rbey BC, Aşık İ. Sympathetic radiofrequency neurolysis for unilateral lumbar hyperhidrosis: a case report. Ağrı. 2008;20(3):37-9.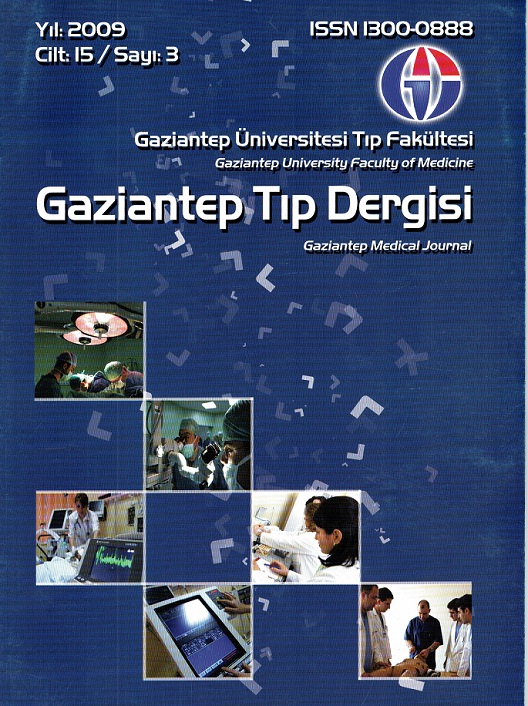 Downloads
How to Cite
PİRBUDAK ÇÖÇELLİ , L., DEMİR , M. H., AKÇALI , A., KAYA UĞUR, B., & ÖZKAN TANRIVERDİ, G. (2009). Combination Therapy With Sympathetic Ganglion Blockade And Amitriptyline in A Hyperhidrosis Case. European Journal of Therapeutics, 15(3), 26–28. https://doi.org/10.58600/eurjther.2009-15-3-1372-arch
License
Copyright (c) 2023 European Journal of Therapeutics
This work is licensed under a Creative Commons Attribution-NonCommercial 4.0 International License.
The content of this journal is licensed under a Creative Commons Attribution-NonCommercial 4.0 International License.