Congenital Perıslyvian Syndrome; Report Of Three Cases

Abstract views: 26 /

PDF downloads: 25
Keywords:
Congenital perislyvian syndrome, Feeding difficulty, Speech delay
Abstract
Congenital perisylvian syndrome is a rare neurological disorder characterized by pseudobulbar palsy, cognitive deficits, epilepsy associated with bilateral perisylvian cortical dysplasia on magnetic resonance imaging. We herein report three cases with congenital bilateral perisylvian syndrome who presented with psychomotor retardation, speech delay and feeding difficulty because of the rarity of the syndrome.
References
Gropman AL, Barkovich AJ, Vezina LG, Conry JA, Dubovsky EC, Packer RJ. Pediatric congenital bilateral perisylvian syndrome: clinical and MRI features in 12 patients. Neuropediatrics. 1997;28:198-203.
Kuzniecky R, Andermann F, Guerrini R. Congenital bilateral perisylvian syndrome: study of 31 patients. The CBPS Multicenter Collaborative Study. Lancet. 1993;341:608-612.
Guerreiro MM, Andermann E, Guerrini R, Dobyns WB, Kuzniecky R, Silver K, et al. Familial perisylvian polymicrogyria: A new familial syndrome of cortical maldevelopment. Ann Neurol. 2000;48:39-48.
Villard L, Nguyen K, Cardoso C, Martin CL, Weiss AM, Sifry-Platt M, et al. A locus for Bilateral Perisylvian Polymicrogyria maps to Xq28. Am J Hum Genet. 2002;70:1003-1008.
Yoshimura K, Hamada F, Tomoda T, Wakiguchi H, Kurashige T. Focal pachypolymicrogyria in three siblings. Pediatr Neurol. 1998;18:435-438.
Barkovich AJ, Lindan CE. Congenital cytomegalovirus infection of the brain: imaging analysis and embryologic considerations. Am J Neuroradiol. 1994;15:703-715.
Piao X, Basel-Vanagaite L, Straussberg R, Grant PE, Pugh EW, Doheny K, et al. An autosomal recessive form of bilateral frontoparietal polymicrogyria maps to chromosome 16p12.2-21. Am J Hum Genet. 2002;70:1028-1033.
Roll P, Rudolf G, Pereira S, Royer B, Scheffer IE, Massacrier A, et al. SRPX2 mutations in disorders of language cortex and cognition. Hum Mol Genet. 2006;15:1195-1207.
Santos NF, Secolin R, Brandao-Almeida IL, Silva SM, Torres FR, Tsuneda SS. A new candiadate locus for bilateral perisylvian polymicrogyria mapped on chromosome Xq27. Am J Med Genet. 2008; 146:1151-1157.
Baykan-Kurt B, Sarp A, Gökyigit A, Tuncay R, Çalıskan A. A clinically recognizable neuronal migration disorder: congenital bilateral perisylvian syndrome. Case report with long-term clinical and EEG follow-up. Seizure. 1997;6:487-93.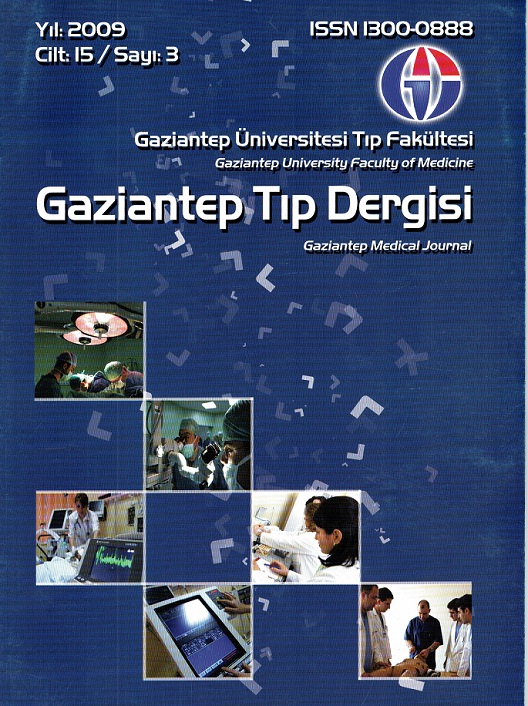 Downloads
How to Cite
YİŞ, U., & BAŞTEMİR, M. (2009). Congenital Perıslyvian Syndrome; Report Of Three Cases. European Journal of Therapeutics, 15(3), 23–25. https://doi.org/10.58600/eurjther.2009-15-3-1363-arch
License
Copyright (c) 2023 European Journal of Therapeutics
This work is licensed under a Creative Commons Attribution-NonCommercial 4.0 International License.
The content of this journal is licensed under a Creative Commons Attribution-NonCommercial 4.0 International License.